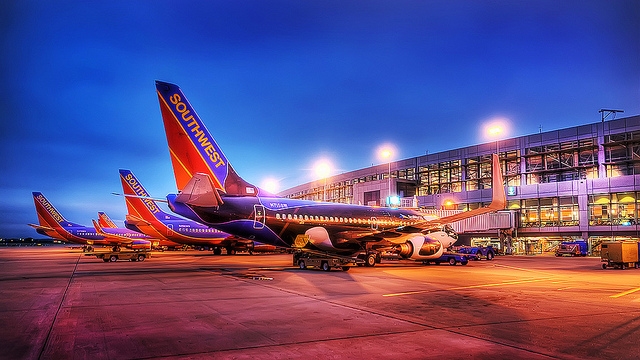 Are Low-Cost Carriers Really Low Cost?
Are Low-Cost Carriers Really Low Cost?
Photo credit: John Rogers
Low-cost carriers have become an integral part of the airline industry. Whether you're flying from Bangkok, Thailand to Siem Reap, Cambodia or from www.flightnetwork.com Calgary to Toronto, there's a carrier offering you a "budget" or "no frills" way to get there. Low-cost carriers are known for offering a less luxurious and less expensive way to get from Point A to Point B. These carriers often charge for items like food, drinks, baggage, more spacious seating or printing your boarding pass at the airport (as opposed to online).
The term "low-cost carrier" began as a way for the airline industry to describe the airlines that offered lower fares and limited services. Low-cost airlines should not be confused with full-service airlines offering reduced fares or regional airlines that offer limited services due to short flying times.
Although, competition in the low-cost airfare market has caused a number of carriers to advertise that they do not cut amenities when they cut prices. Southwest Airlines is the world's largest low-cost carrier, and the company stands by its policy of refusing to nickel and dime passengers with unexpected fees. They do not charge for first or second checked bags and have eliminated change fees.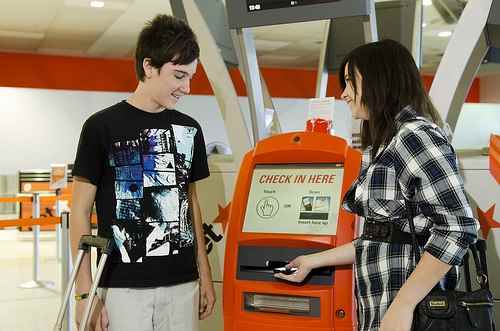 Photo credit:
Similarly, a number of carriers have begun advertising themselves as low-cost or budget airlines while maintaining the amenities expected from mainline carriers. Among these products, which tend to increase complexity and reduce efficiency, are: preferred or assigned seating, catering other items rather than basic beverages, differentiated premium cabins, satellite or ground-based Wi-Fi internet, and in-flight audio and video entertainment. Low-cost carrier business models vary greatly among airlines, but a commonality of them all is that they offer reduced overall airfare.
In 1971, Southwest Airlines took to the skies as the first low-cost airline. A few years later, Laker Airways began offering www.flightnetwork.com transatlantic flights from London to New York City with limited amenities. The demand for low-cost airfare took off from there, and America West Airlines quickly noticed the cost of available seat mile advantage (CASM) over traditional mainline carriers.
Often, this CASM advantage has been attributed solely to the lower labor costs of the newly hired and lower pay grade workers of new start-up carriers, such as ValuJet, Midway Airlines, and their like. However, these lower costs can also be attributed to the less complex aircraft fleets and route networks with which these new carriers began operations, in addition to their reduced labor costs.
Photo credit:
Even the mainline carriers wanted to get into the low-cost airfare market. A number of mainline carriers began offering low-cost divisions, such as MetroJet, Delta Express and Continental Lite. These so-called "airlines within an airline", however, proved to be very short-lived, for the most part, and a financial burden, and were quickly disposed of when economic rationalization or competitive pressures subsided.
The future of low-cost airlines appears to be in long-haul flights. Although, it is more difficult to cut costs in long-haul flight operations. Right now, low-cost airlines tend to operate more flights each day for more hours of flying time. Low-cost carriers often schedule a very early first departure of the day and a late final departure. The timing of long-haul flights is often due to timezone constraints, and the long duration of flights makes it difficult to run multiple flights per day.
Despite the difficulties, low-cost airlines have already played with the idea of budget long-haul flights. In 2007, AirAsia X flew its first low-cost, long-haul flight from Kuala Lumpur, Malaysia to Gold Coast, Australia. And Norwegian Air Shuttle began their low-cost, long-haul flight operations in 2013. The flights traveled from Scandinavia to New York and Bangkok. The airline now offers direct, low-cost flights from Los Angeles, New York, Orlando, Oakland-San Francisco and Fort Lauderdale to Stockholm, Oslo and Copenhagen.
Choosing the perfect carrier for your future travels requires you to decide what you find most important in your flying experience; comfort and amenities or a budget-friendly price.