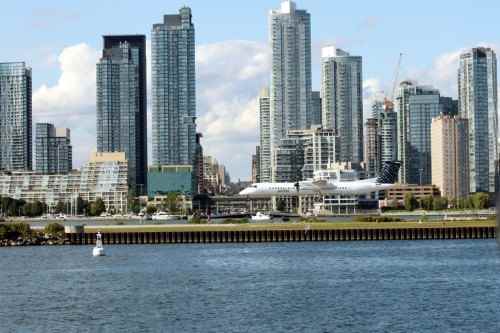 Porter Airlines Connects Toronto with the World
Porter Airlines Connects Toronto with the World
Photo credit: Prayitno
Finding affordable flights throughout Canada was made a lot easier in 2006. Porter Airlines, founded on Feb. 2, 2006, is a Toronto-based regional airline that connects Toronto with a variety of destinations throughout Canada and the United States. The airline's hub is at Billy Bishop Toronto City Airport.
History of the Airline
Robert J. Deluce, the current CEO of Porter Airlines, wanted to start a local airline that used a Bombardier turboprop aircraft to access a number of Canadian cities within reach of Toronto. REGCO Holdings Inc., now known as Porter Aviation Holdings, purchased Air Canada Jazz's terminal at Billy Bishop Toronto City Airport on Jan. 31, 2006.
Two days later, on February 2, 2006, Deluce announced that Porter Airlines, a regional airline operating locally, built Bombardier turboprops that would begin service in 2006, operating from the airport, initially on a Toronto-Ottawa route.
Since 2006, the airline has drastically expanded its operations to include more aircraft and more destinations. The company made large improvements to its Toronto Islands Airport terminal in 2010. In 2013, the airline created a proposal that would expand the airport to allow jets. As of January 2014, the Toronto Port Authority plans to ask for $100 million from the government to expand the airport if the improvements and addition of jets are approved.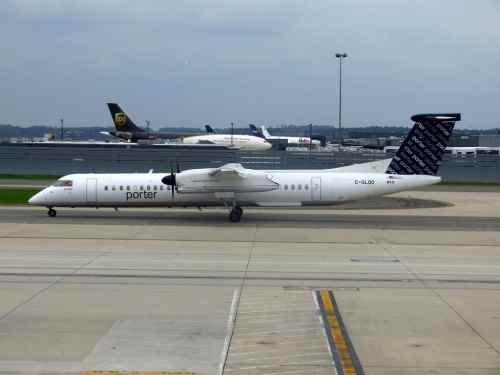 Photo credit:
The Porter Airlines Company
Porter Airlines was first created as a private company. However, Porter Aviation Holdings became a publicly traded company several years after the airline's creation. In 2010, the company filed a preliminary prospectus — a business plan — with securities commissions across the country, which was a requirement before it could offer shares.
However, the initial plan for Porter Aviation Holdings to go public fell through, and the company cancelled its first public offering.
"We came to the conclusion that it was really prudent to defer the offering at this time and to wait until better market conditions existed. We wanted to raise some capital. We thought the IPO was the way to go, but we weren't prepared in any way to sell our stock at just any price," Robert Deluce, the company's CEO, said.
Canadian media continues to speculate as to whether or not Porter Airlines will ever be a profitable company. The airline disclosed that it lost $44.5 million between the year it started and 2010; however, Deluce stated in 2013 that the company turned a profit in 2011 and 2012.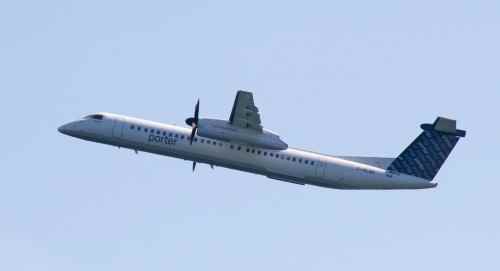 Photo credit:
Destinations and Fleet
Porter Airlines flies to 15 destinations throughout Canada, including Halifax, Montreal, Sault Ste. Marie, Thunder Bay, Toronto and Windsor among others. It also travels to Boston, Burlington, Charleston, Myrtle Beach, Chicago, Newark, Pittsburgh and Washington D.C., in the United States.
As of April, 2013, the fleet consists of 18 Bombardier Dash 8 Q400 aircraft and eight Bombardier Dash 8 Q400 next generation aircraft. At least 12 Bombardier CS100 aircraft are currently on order.
If you're traveling throughout Canada in 2015, don't be surprised if you see Porter Airlines on your http://www.flightnetwork.com