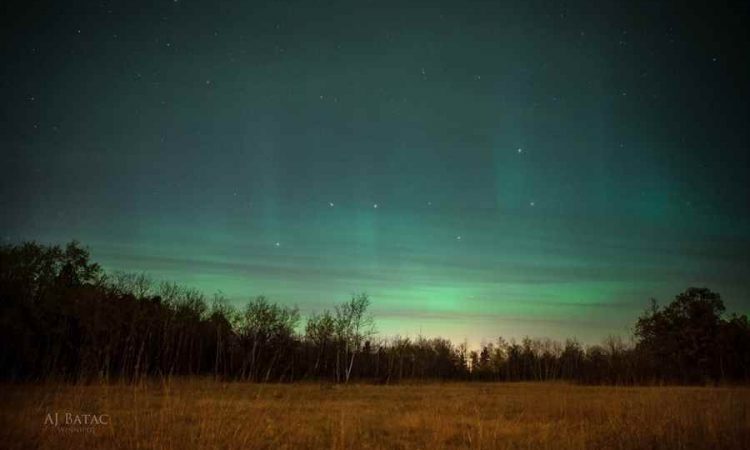 36 Picturesque Moments Only to Be Recreated in Manitoba
36 Picturesque Moments Only to Be Recreated in Manitoba
Let's get one thing straight before we dive into this miraculous posting about the most perfect moments captured in Manitoba. Underrated, what better way to define Manitoba? Even while I was writing this post abroad in Germany I had a few friends come up to me not only to ask "Where is Manitoba?," but "What is Manitoba?"
People, it is one of the most beautiful places to be while visiting Canada, and I'm going to give you 36 incredible reasons as to why you should be planning your next vacation to explore the wonders of Manitoba for yourselves.
1. Bird's Hill Park, Manitoba: Experience the Northern Lights
Well, you can by all means visit Bird's Hill Park during the day and check out the Northern Lights from a farmers landscape, but who says you can't do both at the same time? Check out this incredible shot of the prairies lighting up under the bright nights sky. If there is one reason you should be visiting Manitoba, let it be the Northern Lights.
Photo Credit: AJ Batac
2. Explore Some of the World's Most Beautiful Churches in Manitoba
Located in Cooks Creek, Manitoba this is Conception Church. Conception Church is now one of Canada's Historical Sites. Though Canada may not date back as far as other countries throughout the globe, there are still some miraculous buildings and landscapes to be explored.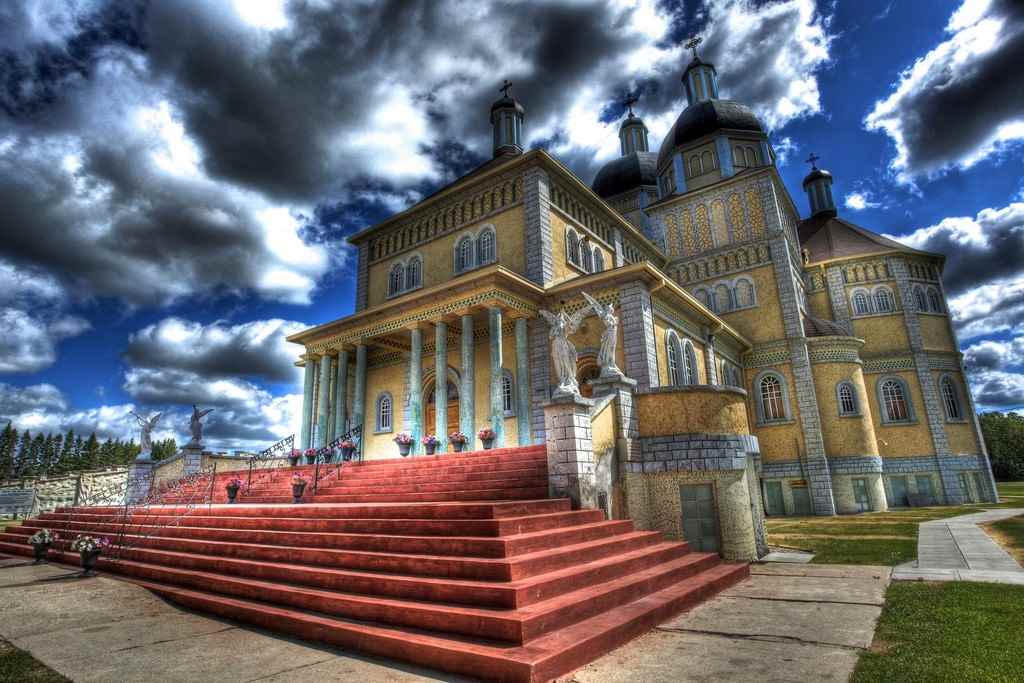 Photo Credit: Ken Yuel
3. Kick Back at Little Limestone Lake
If there is one thing Manitoba doesn't lack, it's water. Little Limestone Lake is the world's most unique and colour-changing phenomenon. The country folks have also named it the 'Jewel of Manitoba' and the authorities have been working years to have the grounds protected in any way possible. If you're already planning a trip to Manitoba, this is a must see, but may I add to please be sustainable travellers and help keep Little Limestone Lake a gem to the country.
Photo Credit: Erin Wiebe
4. Have Some Fun at the Planetarium & Science Gallery
Who doesn't have fun at planetariums and science galleries? Located in the heart of Winnipeg this magical place will not only let you experience the globe hands on, but they also hold eclipse viewings. Purchase a pair of glasses (only when there is an eclipse that evening) from the front desk and join in on the fun.
Photo Credit: beenbair
5. Take a Tour of the Manitoba Legislature
One of Winnipeg's most well known buildings and a visiting spot for all, The Manitoba Legislature Building was built in 1920 and is now home to the Legislative Assembly from Manitoba. If you're wandering around the miraculous building, don't forget to check out the infamous Golden Boy known to be carved with detail and with many different style techniques from the Roman and Greeks.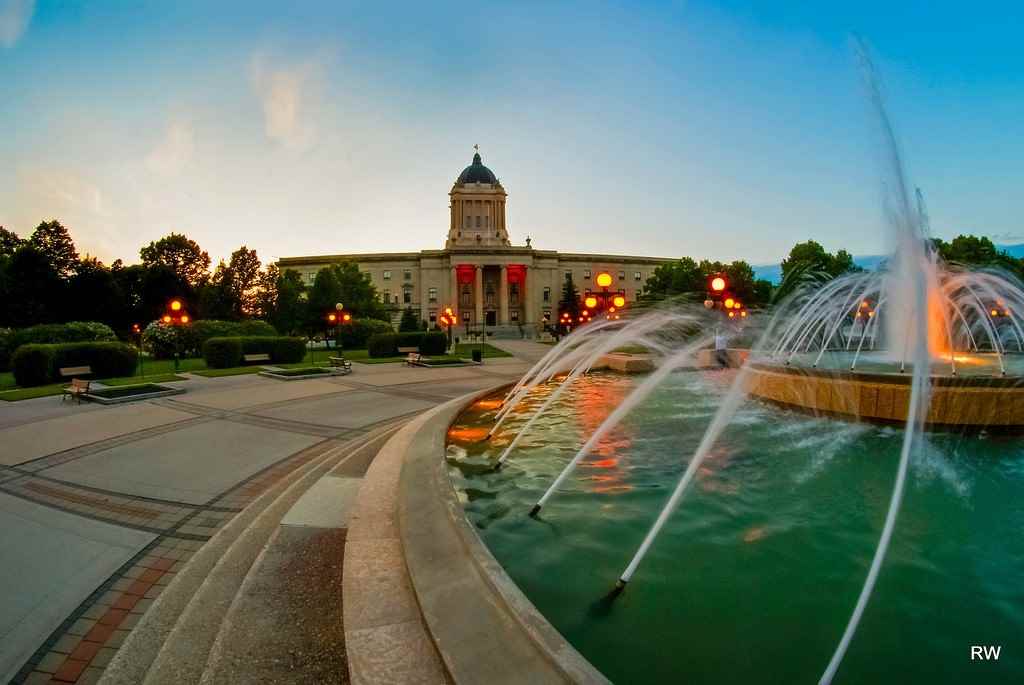 Photo Credit: Valery Dyck
6. Catch the Polar Bears in Action
Well.. you might not catch a polar bear in the city of Winnipeg, but if you've already read through the pointers above, I've already mentioned some very unique places to be and some of the most hidden away spots will be the best places to sight these wild ones.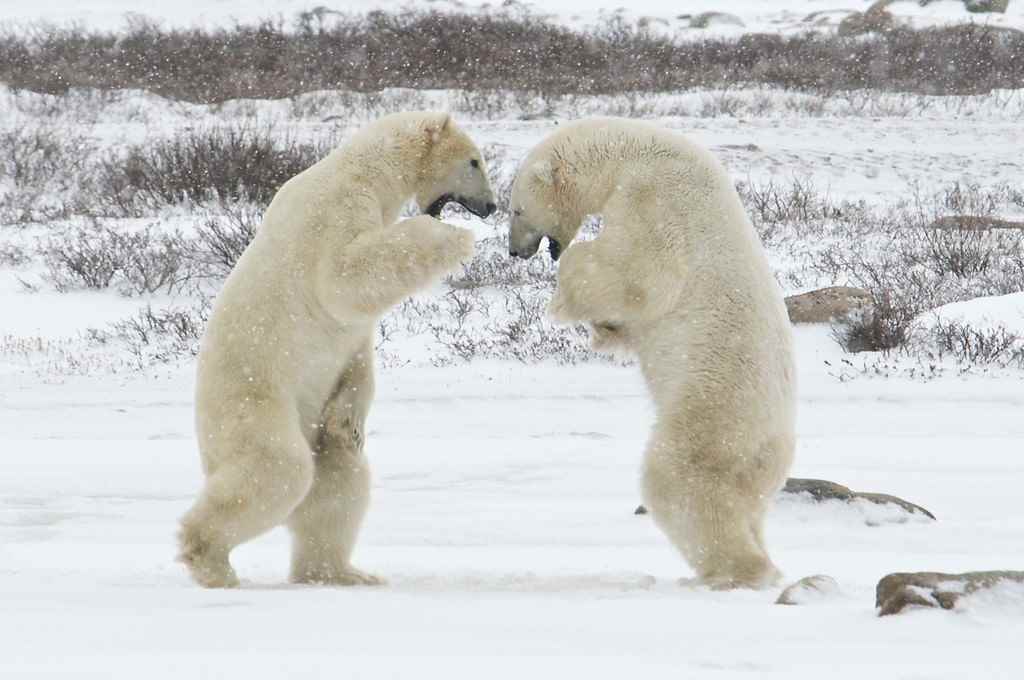 Photo Credit: ucumari
7. Take a Visit to the Seal River Heritage Lodge
Crazy eh? That's because not just anyone can walk on up and snap shots of the polar bears near Seal River Heritage Lodge. This is a retreat that has be built along the Hudson's Bay River and is only accessible by air. By doing this, it has allowed the guests at the lodge to experience the real habitat of animals in Manitoba. Set your sights on seals, grizzly bears, polar bears and more during your stay at the Seal River Heritage Lodge.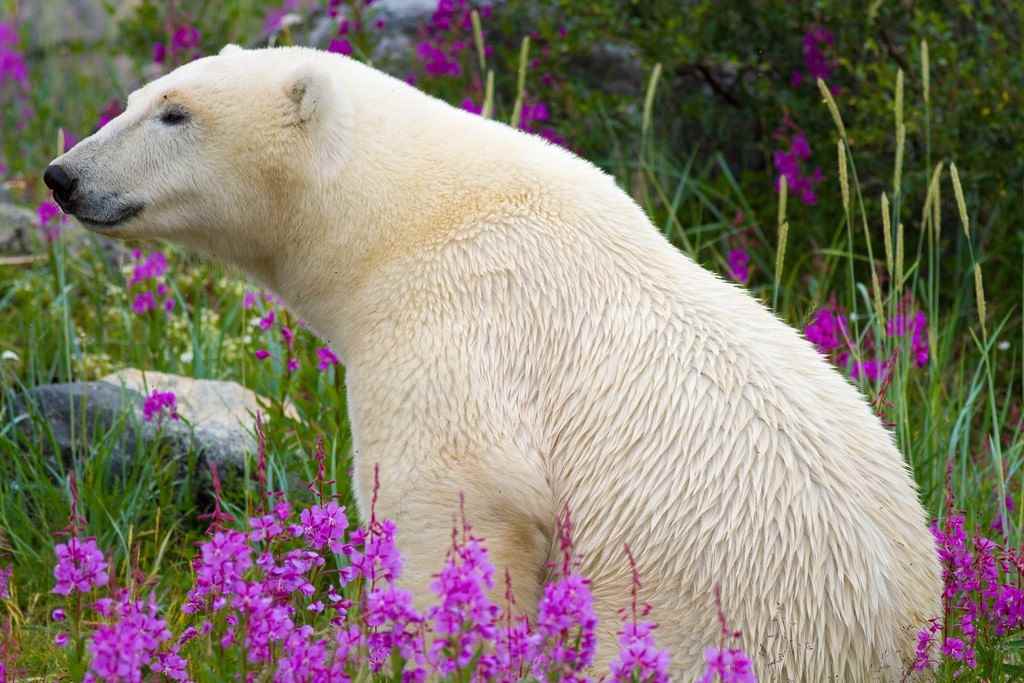 Photo Credit: Chris Hawkes
8. Set Your Sights on the Lift Bridge in Selkirk
Selkirk itself is an incredible little city with a large history. Located on the Red River, it is well known as a travellers destination and for their many steel mills. The Lift Bridge connects the central city of Selkirk to East Selkirk and is a perfect place for a photo op.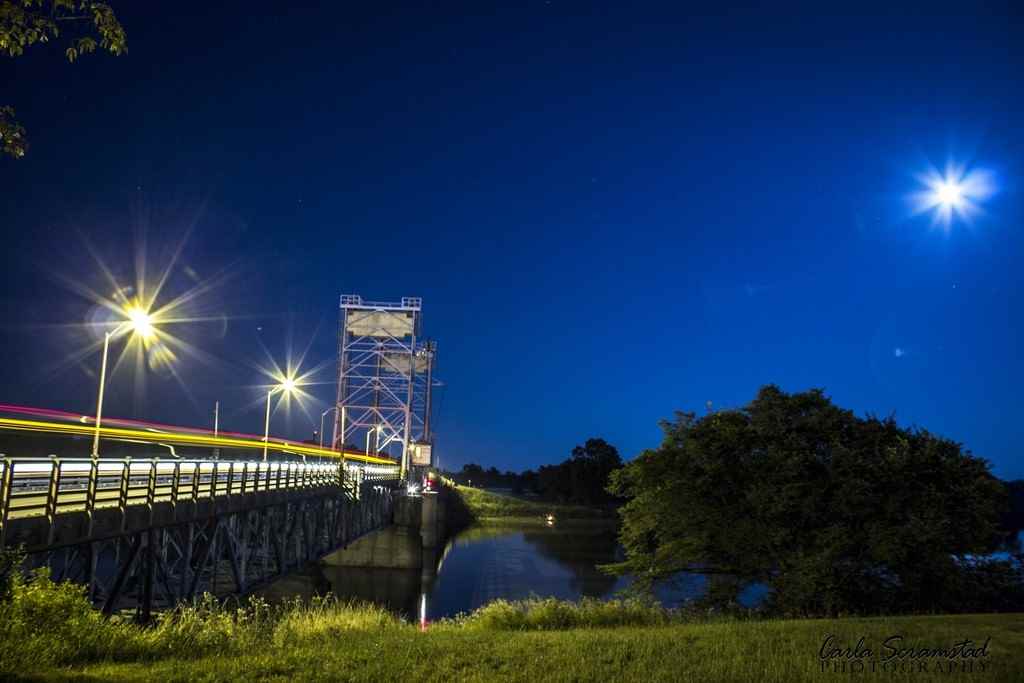 Photo Credit: Carla Scramstad
9. Get Some Great Shots of the Manitoba Hydro Buildings
The minute you just read "Hydro Buildings" you likely wanted to swipe past this pointer pretty fast. Reality is, this hydro plant has actually been rewarded a platinum rating across Canada and is known as Canada's most energy efficient facility. Not only is it quite unique to be there for a visit, but it's a very uniquely built design that captures well in any light.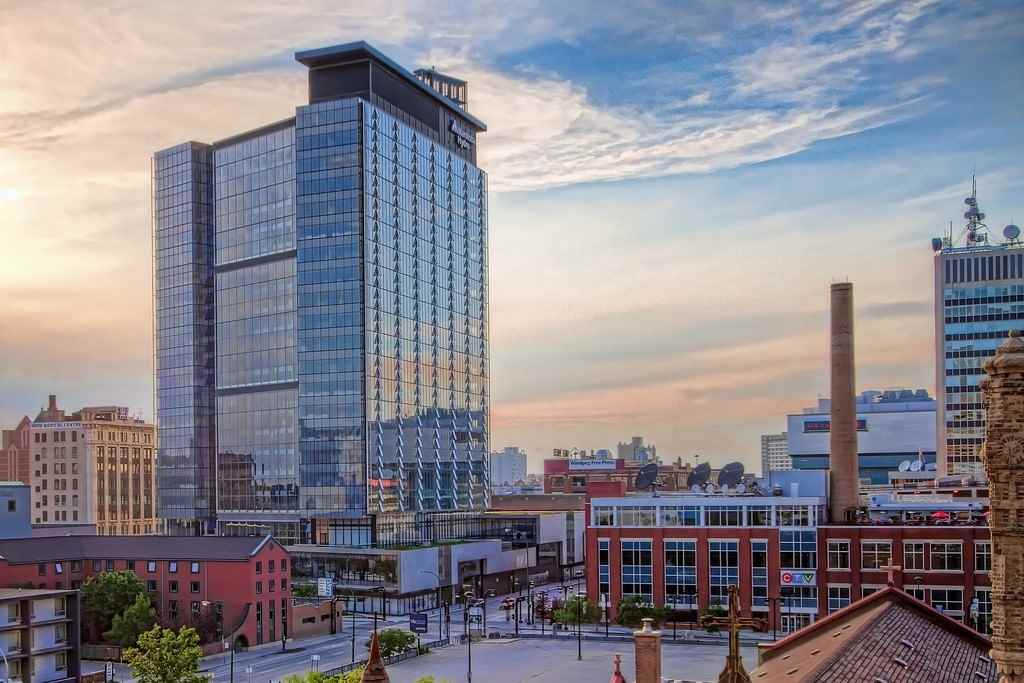 Photo Credit: Newelly54
10. Visit Steep Rock, Manitoba
This is one of those places I would suggest you visit now and I am already weary to promote tourism to this natural landscape as its pristine nature will be no longer. Steep Rock is a smaller city just outside of Winnipeg and is a great place to hang out by the beach and spend some quality time with the family. If you're lucky, you can head out on exploration to see some of Manitoba's most beautiful hamlets.
Photo Credit: Erin Wiebe
11. Check Out the Manitoba Agriculture Museum
Small and humble, yet this museum is probably one of the coolest museums you'll find throughout Central Canada. The Manitoba Agricultural Museum is filled with antique and vintage farm equipment dating back to the 18th century and is the biggest collection in Canada. The museum actually encourages families to bring along picnics and pitch camp sites to explore the grounds a little more.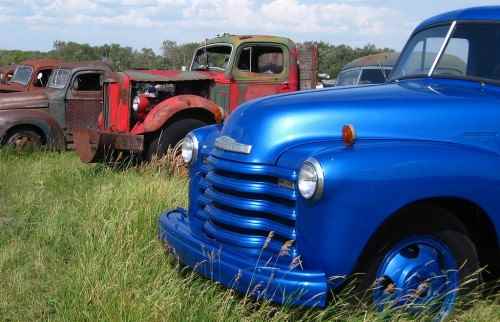 Photo Credit: Patricia Barker
12. Relax at Grand Beach, Manitoba
Though there is much exploring to be done in Manitoba, there is always some time to crack a cold Canadian beer and have a day of relaxation on the beach. Grand Beach is one of the most well known hot spots to be during the summer holidays. If you're still up for a few more activities, the beach grounds have plenty to do throughout the summer season.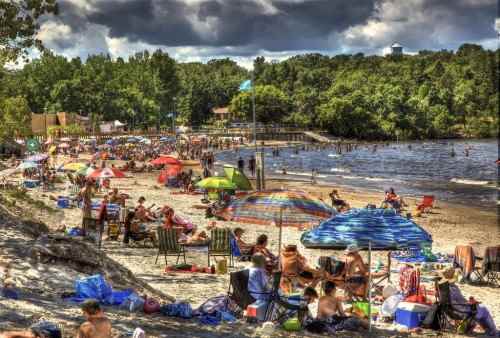 Photo Credit: Ken Yuel
13. Walk Along the Esplanade Riel to the Canadian Museum for Human Rights
If you Google "Winnipeg," there is a good chance that you will find a photo similar to this on the internet with the push of a button. This is not only a great location to capture the amazement of the city, but a beautiful place to start your Winnipeg City exploration. The bridge is known as the Esplanade Riel and the unique building behind is the Canadian Museum for Human Rights.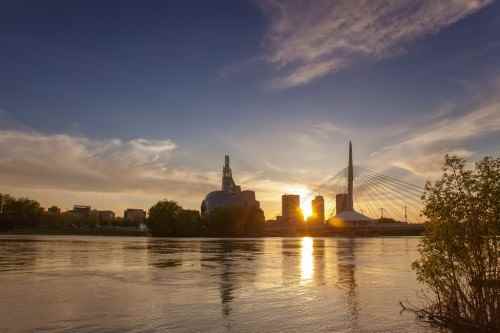 Photo Credit: AJ Batac
14. Swim on Manitoba Lake
Steep Rock is actually located on Manitoba Lake, but there is also much more to be explored. If you're not into the crowded beaches, then Manitoba Lake will set you right at home. This photo definitely does a much better job at explaining the serenity this lake has to offer. Pack a picnic, walk along the lake and let nature sooth your soul.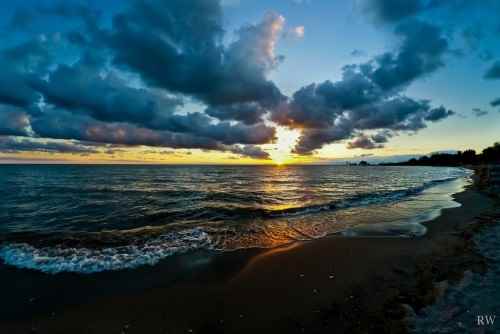 Photo Credit: Valery Dyck
15. Sight the Arctic Fox in Churchill, Manitoba
Due to the shift of predators in various regions across Canada, Churchill has made quite the home for these cute little furry things. The Arctic fox is acclimatized to the cold Canadian weather and has a fur coat able to withstand freezing winds and long winters. How about that life for the winter?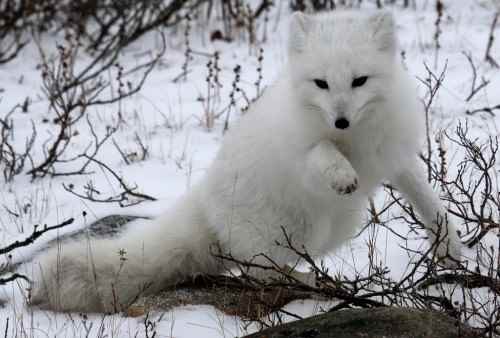 Photo Credit: Emma Bishop
16. Bird Watch at West Hawk Lake
With great lakes and rivers there are bound to come many birds and prey. Manitoba is home to over 379 species and bird watching at West Hawk Lake may land you spotting a decent amount of these mates during your visit. Don't be surprised if you catch sights on sparrows, warblers, Ross' gulls, willet's, sandpipers or great owls.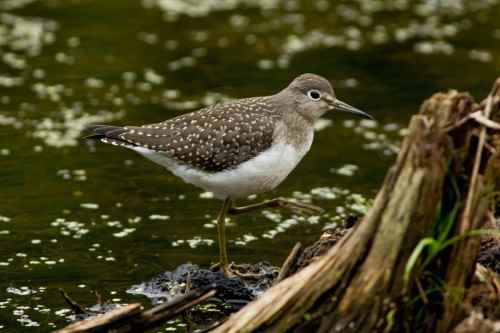 Photo Credit: Will Joudrey
17. Walk Along The Canadian Shield, Hudson Bay
I don't know about you, but this photo alone has already convinced me that a trip to The Canadian Shield has got to happen. The Canadian Shield itself covers more than 50% of the country, but the Hudsons Bay and Canadian Shield in Manitoba are quite the sight to see. It may be worth your time to spend quite some time here if you're looking for a soul searching quest or relaxation and silence.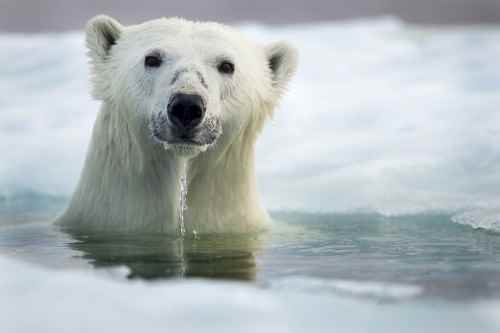 Photo Credit: chanyeolswifey
18. Have a Coffee at the Port of Churchill
Though this shot was taken back in 1966 and featuring the Bulk Carrier 'Regina,.' there are still many places to sit down, relax and watch the boats come in.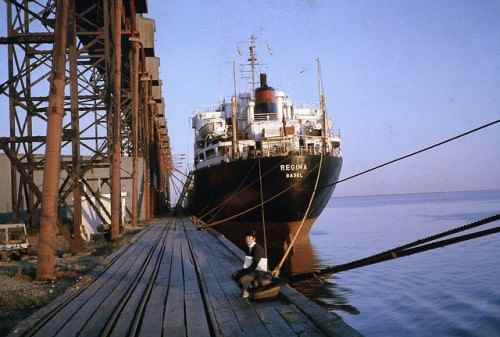 Photo Credit: Ve3nmm
19. Capture the Beauty of Small Towns
This photo was snapped by Erin Wiebe in a small town call Dalny, Manitoba. There are so many hidden treasures to be rediscovered in Manitoba that there is always a new and unique way to capture the light of this beautiful province.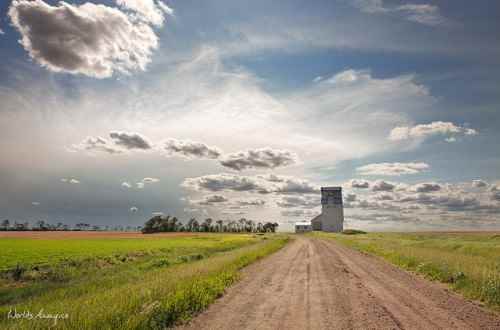 Photo Credit: Erin Wiebe
20. Pick An Amazing Place to Watch the Sunset
Literally, anywhere. As a fellow Canadian may I suggest a place outside of the city centre along the lake, with a cold beer, camp fire and all your friends and family? This is the Canadian life. This is why I lived for the weekends and enjoyed the summer holidays 'oh so much'. The sunsets in Manitoba are gorgeous and at the brightly lit stars that appear soon after are even more of a reason to visit.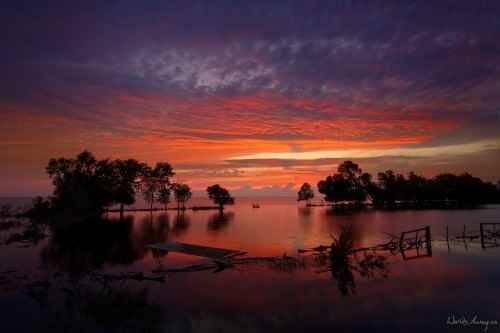 Photo Credit: Erin Wiebe
21. Visit the Seven Sisters Falls & Hydro Station
If you enjoy photography to any extent, this is a must see! The amount of stunning photographs on the web today from the Seven Sisters Falls, it is incredible. The history of the Seven Sisters Falls themselves could take days to reiterate, but it's definitely worth a study up on before you visit. The Hydro Station is the largest electricity provider on the Winnipeg River.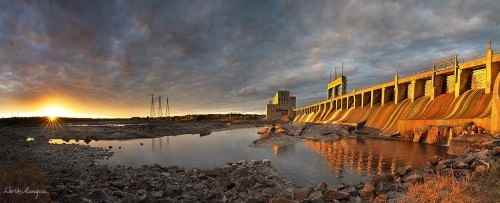 Photo Credit: Erin Wiebe
22. Enter The Forks National Site
Now this screams Canada, doesn't it? The Forks National Site is a great place for family, friends and solo travellers looking for a unique experience. Be prepared to spend hours here, if not days. You will find markets, shops, hotels, historical statues and other very neat things to enjoy while visiting.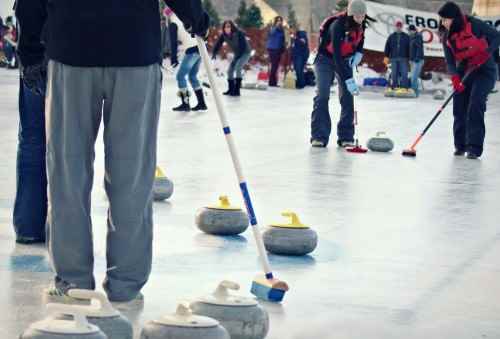 Photo Credit: Kim Jaren Brooklyn
23. Attend a University of Manitoba Sports Game
You can't say you visited Manitoba and didn't attend a sports game at the University of Manitoba! Check out this incredible stadium and then visit their sites online to check the next sporting events coming up during your stay.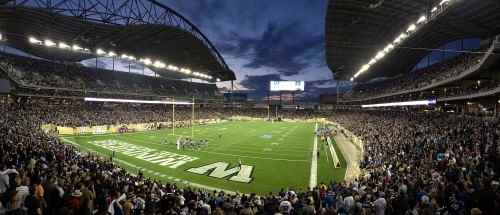 Photo Credit: Paul Peters
24. Stroll through the city of Winnipeg, Manitoba
How could I forget about the actual city itself?! Well, I could have put this first on the list but I'm sure you wouldn't have stayed this long. The city of Winnipeg is likely the first stop you will make when visiting Manitoba as it is the central hub for business travellers and family travellers alike. Check out the incredibly large office buildings, shop around and try some real Canadian street food.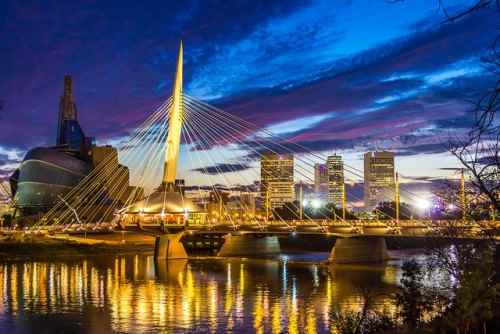 Photo Credit: Teemu138
25. Explore the St. Boniface Cathedral
In photo it is stunning and this reason alone should be why you come here for a visit. However, St. Boniface Cathedral is one of the most important and most historical Roman Catholic churches still standing. Whether a religious believer or not, this is still a very neat place to admire.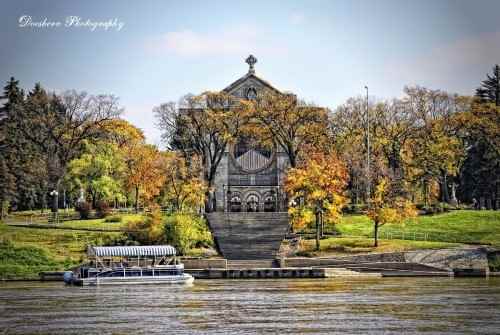 Photo Credit: Shervin Sison
26. Embrace the Nature in Fort Whyte Alive
Nature nerd? This will be your safe haven while you're visiting Winnipeg. This is the outdoor heaven for hikers, bikers, walkers, and runners. Explore the great outdoors, embrace the nature and enjoy what Fort Whyte Alive has to offer. Book a wedding, a family picnic or get involved in one of their outdoor education classes!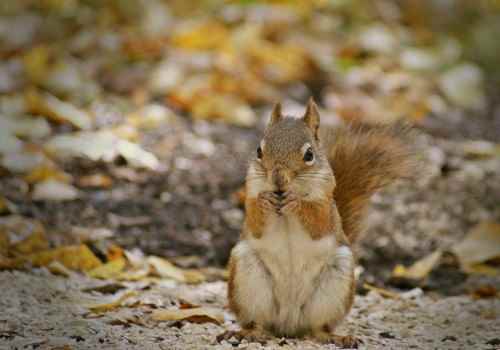 Photo Credit: Kim Jaren Brooklyn
27. Take a Canoe Out on the Oak Hammock Marsh
Old Hammock Marsh is another heaven on earth for the eco travellers. This is a remarkable spot to embrace nature to its fullest and keep the family busy all day long. Take a canoe out on the marsh and look for fish and small water insects – I know that was the best part of canoeing when I was younger.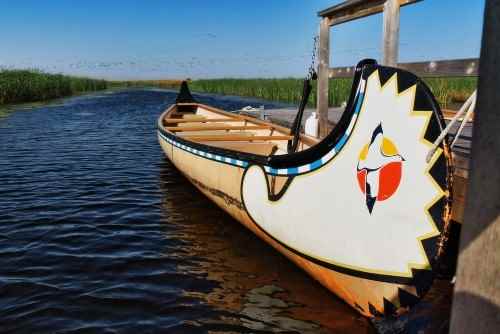 Photo Credit: Garry9600
28. Explore Old Historic Buildings
I am fully aware that Canadian history doesn't date back quite like European history, but I have to say that there are still so many incredible places to be discovered and explored across Canada. Check out this old salvation shop in Winnipeg, how neat is that?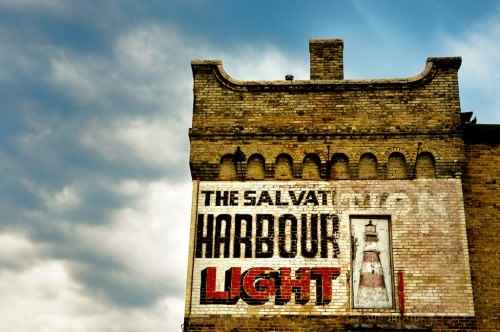 Photo Credit: Flying Fin
29. Experience the Winnipeg Symphony Orchestra
Up until this point, Manitoba has been all about nature. Even if you don't enjoy a little nature yourself, I suggest breaking out of that bubble and going wild. However, for those of you who like a night out on the town or some entertainment to settle down, buying a ticket for the Winnipeg Symphony Orchestra may be just what you need.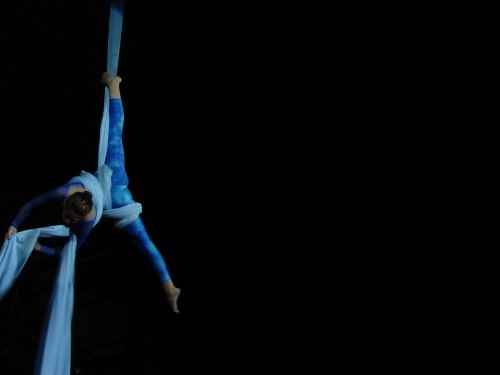 Photo Credit: SparkingBrilliance
30. Attend the Winnipeg Ballet Performance
Not into the orchestra? What about the Winnipeg Ballet Performances!? Children and adults of all ages have come here to perform some of Canada's most incredible art forms. While exploring the city itself, this is a must see!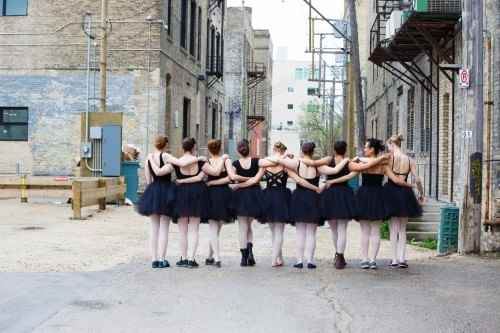 Photo Credit: Teri Hofford
31. Visit the Western Canadian Aviation Museum
Kid or kid at heart, this place is amazing! The Western Canadian Aviation Museum is the second largest aviation museum across Canada. Let the history of aviation unravel as your explore the breathtaking sights of these grounds.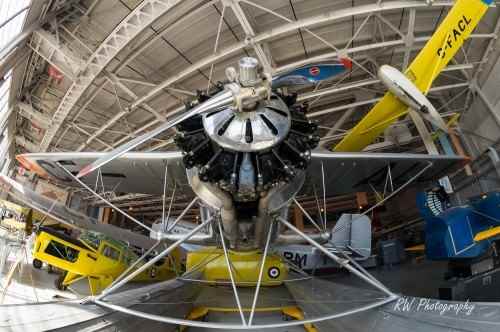 Photo Credit: Valery Dyck
32. Watch a Winnipeg Goldeyes Game at Shaw Park
The one and only Shaw Park. What is not to love about Shaw Park? Even if you're not the avid sports fan you expect to be attending the game, it is still a great experience while in Winnipeg. The sights, the sounds and the entire atmosphere alone is a great reason to book a flight today.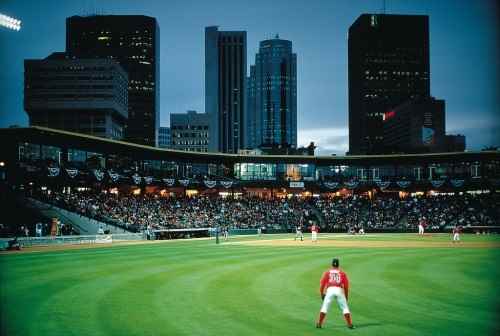 Photo Credit: Travel Manitoba
33. Gander through Lower Fort Garry
Lower Fort Garry is a National Historic Site of Canada and is Canada's only site left standing with a serious history of fur trade. If you want to learn a ton about the Canadian history without reading for days, you'll be sure to leave Lower Fort Garry seeing Canada in a new and exciting light.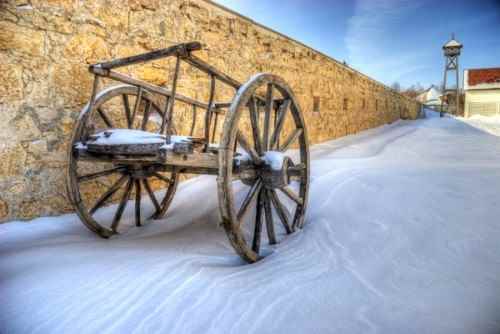 Photo Credit: Wayne Stadler
34. Play a Game of Shinny on the Pond
Well… at some point you have to do it! I am aware that coming from an international country to Canada you might not know how to skate on rough natural ice or you might not know how to skate at all… but nothing can stop you from playing a little game of shinny before you hit the road again! What is shinny you ask? Yes, for the non-Canadian travellers, a game of shinny is what we know and love as hockey.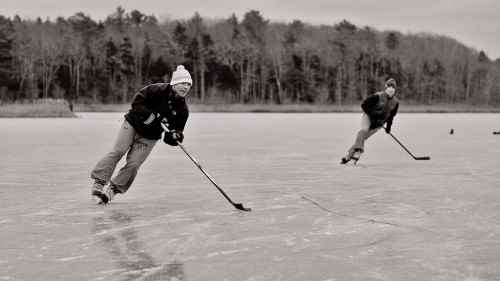 Photo Credit: Tim Arruda
35. Go Snow-shoeing in Hecla Provincial Park
If you've already experienced the snow that Canada can sometimes bring, you may have already attempted snow-shoeing. This is actually the best way to get around when you're caught in the snow and your muscles are aching from those large steps you've been taking. If you're looking for an awesome place to snowshoe, look no further than Hecla Provincial Park.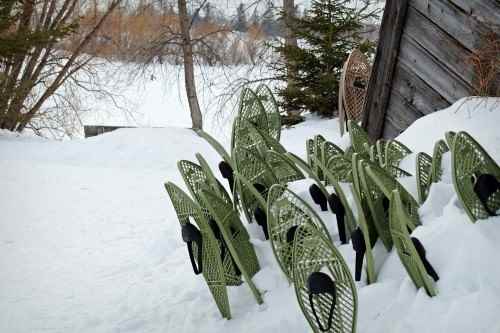 Photo Credit: Kim Jaren Brooklyn
36. Have a Picnic at Portage la Prairie
If you're travelling in the summer Portage la Prairie is one of the best places in Canada to get some sun. It is outside of the city and a remote and peaceful little town bordering the Trans-Canada Highway. Don't be fooled when I say highway, this is one of the best places to spot out wildlife and go for a short or long camping break.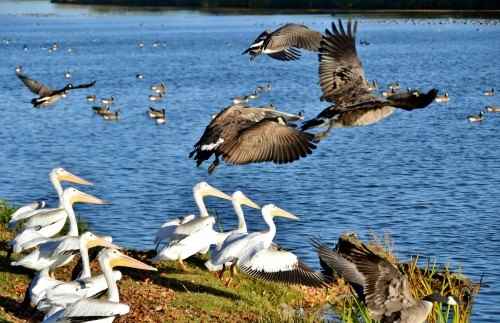 Photo Credit: Richard Willett
Have any other suggestions we should add to the list?! Leave your comments below!