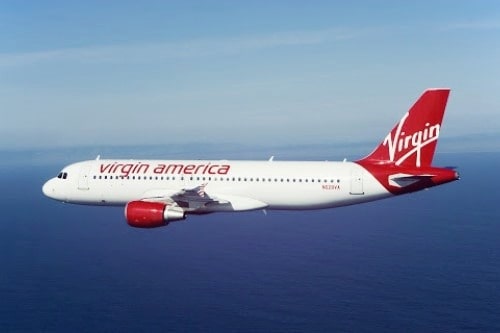 Virgin America Reigns as Best in Class
Virgin America Reigns as Best in Class
Photo credit: Kentaro IEMOTO
Low cost airlines are not new to the airline industry. Although, Virgin America is relatively new to the low-cost airline market. The American airline was founded in 2004 and began operations in 2007. Since then, Virgin America has obtained a number of best-in-class awards, including the title of "Best Domestic Airline" from Travel and Leisure and Conde Nast Traveler for seven years in a row.
Virgin America, Inc., was created to provide fliers with a low-cost airline that offers high-quality service on long haul flights between major cities across the U.S. The airline's hub is at San Francisco International Airport in California, and flights travel from San Francisco, Los Angeles, Cancun, Chicago, Boston, Dallas Love Field, Honolulu, Fort Lauderdale, Los Cabos, Las Vegas, Maui, Newark, New York, Orlando, Portland, Palm Springs, Puerto Vallarta, Seattle, San Diego, Austin and Washington D.C.
Photo credit: Andrew Hitchcock
Virgin America was started in 2004 as the brainchild of Sir Richard Branson. It was intended to be a low-cost airline named Virgin USA. The company expected to take their first flights in 2005, but the difficulty of finding United States-based investors pushed the launch date of the airline back. The company started selling its first tickets in July of 2007, and the first flights from Los Angeles and New York to San Fancisco took flight on Aug. 8, 2007.
The airline didn't take off with a bang, and it reported a loss of $270 million from its first days of flight in 2007 through half of 2010. Virgin America's first quarterly profits came during the third quarter of 2010.
Although, the company wasn't stifled by its early losses. It became the first United States airline to offer free wireless internet access on all flights in May of 2009. The company added non-stop flights to Dallas/Fort Worth International Airport in December of 2010 and opened its first airport lounge — with free wireless internet, drinks and snacks — in 2012.
Photo credit: Aero Icarus
The airline has since grown into one of the United States' favorite airlines. Virgin America currently leases 68,000 square feet (6,300 m2) of space at Bay Park Plaza II (formerly known as the Forbes Building), a building at 555 Airport Boulevard in Burlingame, California in the San Francisco Bay Area, owned, leased, and managed by Equity Office. The airline also operates focus city hubs out of Dallas Love Field and Los Angeles International Airport.
Travelers visiting the United States and select destinations in Mexico in 2015 are likely to find unbeatable prices and top-notch service when traveling with the airline that has recently become known as one of America's best.