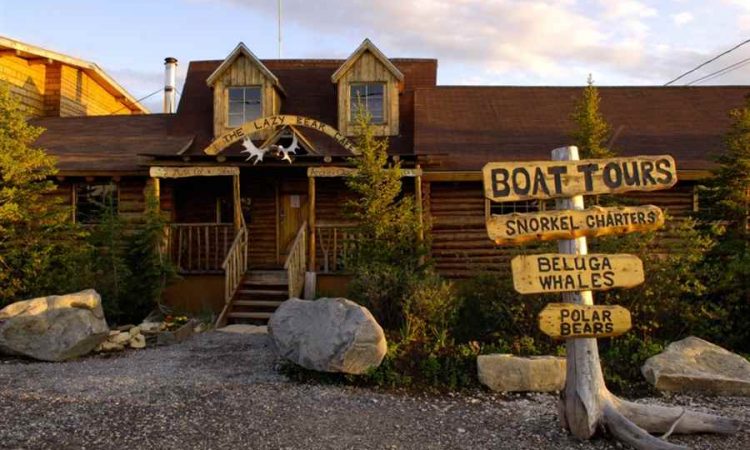 23 Incredible Canadian Hotels You Must Visit
23 Incredible Canadian Hotels You Must Visit
Many people dream of visiting Canada because of the vast landscape, incredible wild life and amazing experiences that come with Canadian travels. Why wouldn't you visit Canada?
However, what many people don't know is that limiting yourself to the city walls of a place like just Montreal or Toronto may limit you to the sights you get to see and the wildlife you get to scout out.
From the city limits far enough out that you have to take a helicopter to get to it, here are 23 incredible Canadian hotels that you must check out!
1. Lazy Bear Lodge and Cafe, Churchill, Manitoba
You can't get much more Canadian than chilling out in the Lazy Bear Lodge and exploring the landscape across the grounds. Set your sights on some real arctic wildlife and then sit down in front of the fire for a delicious arctic char.
Photo Credit: Lazy Bear Lodge Main Site
2. Bruce Peninsula Yurts
Choose your campground, the location and your yurt! What is a yurt? It is a traditional home from the natives of the land that are re done to resemble modern day life. Explore the Bruce Peninsula National Park while camping in style.
Photo Credit: www.pc.gc.ca Bruce Peninsula National Park
3. Fantasyland Hotel
Located in Edmonton, Alberta Fantasyland Hotel promotes
Family Fun Days, Luxury Relaxation Trips
4. Jail Hostel, Ottawa
Whether you're looking for the entire jail experience or just wanting to explore the grounds there is a room for everyone. Share your jail cell with some mates, or request a personal room in this remarkable building.
Photo Credit: HI Hostels Ottawa Jail
5.Ice Hotel, Quebec City
Call us crazy, but this is one of those experiences you need to embark in on your own. Prepare yourself for a cold nights sleep but be wow'd by all the incredible sculpting and design that went into a place like this.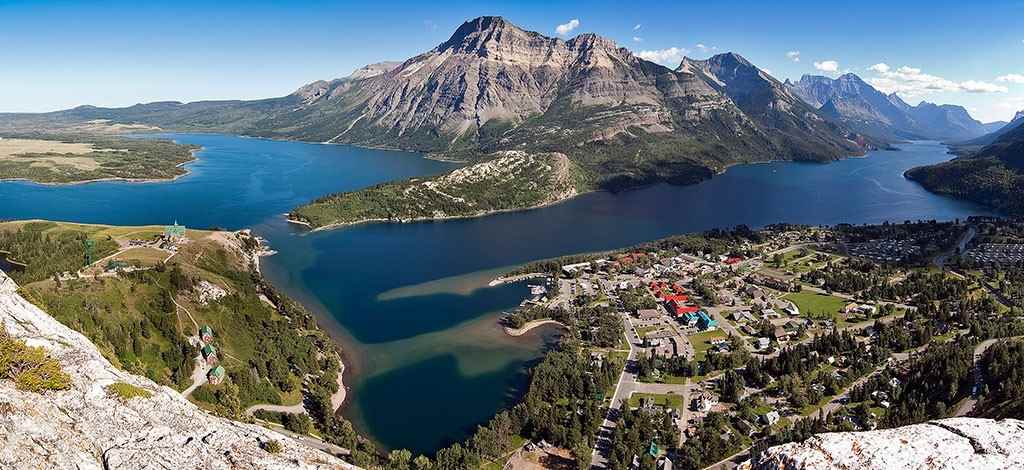 Photo Credit: jscott7537
6.Westpoint Harmony, PEI
Relax along the shore of the red sandy beaches of Prince Edward Island while lodging inside an actual lighthouse. It's not everyday you can tell your friends back home that you spend your holidays laid back at a homestyle lodge inside a lighthouse.
7.Free Spirit Spheres, British Colombia
Hang in the suspended beach spheres of British Columbia year round as these Free Spirit Spheres provide you the ultimate experience of a lifetime!
8. Palliser Hotel, Calgary
You've heard of the Fairmont, but have you heard of the Fairmont's Palliser Hotel in Calgary? This is one of the most majestical places to kick back, relax and enjoy the city sites. Located in the centre of the city, there is no doubt that this is one of Canada's most popular places to stay.
Photo Credit: The Fairmont Palliser
9.Bombay Peggy's Victoria Inn, Yukon
Noted as one of the most unique and historical buildings in Canada, Bombay Peggy's is now a popular place for travellers to come visit and check out their custom rooms like the Purple Room and the Snugs and the Lipstick Room.
Photo Credit: Kokosnaps
10. Crown Jewel Resort Ranch, Cape Breton, Nova Scotia
This is one of those genuinely beautiful places that you don't want to share, but we're going to because we believe that Canada is one of the best places to be. The Crown Jewel Resort is hidden along the Baddeck River in Cape Breton Island.
Photo Credit: Crown Jewel Resort
11. Clayoquot Wilderness Resort
One of the most pristine, yet most well known resorts across Canada. This is the most eco-friendly place you'll ever visit and is one with nature. Take a helicopter to location and surround yourself with the Canadian sounds of the wilderness while in luxury.
12. Gladstone Hotel, Toronto, Ontario
Toronto's infamous art hotel located in the heart of Toronto and surrounded by the trendiest clubs, music venues and historical art destinations.
13.Shangri-la Hotel, Toronto, Ontario
Though it will be quite a price to pay to stay a night at the Sangri-la in Toronto, it is an absolute treat as a guest. Who knows you may even spot a couple famous celebrities while you're there, it is quite the hot spot!
14.Lighthouse Inn, Lighthouse Cove, Ontario
Kick back along the Thames River in Lighthouse Cove, Ontario while enjoying a peaceful stay at the Lighthouse Inn. Though it's not a big and luxurious place like some of the others listed, it's quite the incredible and unique experience while staying in Canada.
15. King Pacific Lodge, British Columbia
Located in the beautiful Surrey, British Columbia the King Pacific Lodge is known for the sport, adventure and fishing activities. If you have a passion for nature and love the explore the outdoors, this is the perfect place to be.
Photo Credit: King Pacific Lodge
16. Renaissance Hotel, Rogers Centre, Toronto, Ontario
How about fulfilling a dream that many cannot even imagine?! The Renaissance Hotel Downtown Toronto is a Marriott classic. Sleep in comfort and style while over looking the famous Rogers Centre home of The Toronto Blue Jays and the Toronto Argos.
Photo Credit: www.marriott.com Marriott
17. Hotel Nelligan, Montreal Quebec
One of Canada's most luxurious and historical hotels in the heart of the Old Montreal city. Experience the french charm as you dine, sleep and relax in luxury.
Photo Credit: Experience Vieux Montreal
18. The Boatel, Toronto
A unique experience indeed, this Boatel along the Toronto Harbour will leave you refreshed and feeling at home. Though there are hundreds of beautiful hotels in Toronto, this is the one and only 'Boatel'.
Photo Credit: www.boatel.ca Boatel
19. Port Renfrew Soule Creek Lodge, British Columbia
What part of this picture doesn't explain to you why we have Port Renfrew on our list of top Canadian hotels? Time and time again the Soule Creek Lodge has been voted one of the best and weirdest places to stay across Canada.
20. Fairmont Springs Hotel, Banff, Alberta
Lake Louise is sitting right next to this stunning castle like hotel in the north area on Alberta centred in Banff. Whether you're there for a ski vacation or a summer getaway, this is a must visit!
21. Prince of Wales Hotel, Waterton Lakes
Choose between the mountainside or lakeside suites, can't get much more of a view than here at the Prince of Wales Hotel. A heavenly oasis of mountains and water. Location: Waterton Lakes in southern Alberta.
22. The Drake Hotel, Toronto, Ontario
Known as the 'Toronto Boutique Experience,' this hotel is not just a pretty space but holds a lot of history that date backs to the Railway Pacific Hub.
23. Snow Village, Montreal
Though they always get the mixed reviews between customers wanting to stay in an ice room or not, this is one experience not to be missed while visiting Canada during the winter.