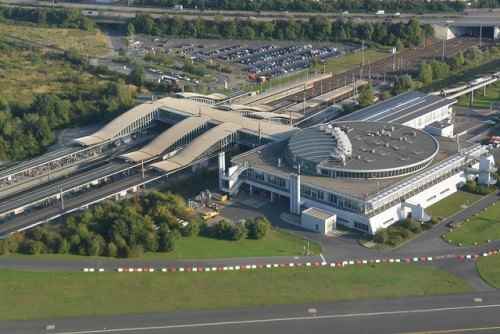 Where Did Blue Wings Airlines Go?
Where Did Blue Wings Airlines Go?
You've probably never flown with Blue Wings Airlines — a former German charter airline focused on serving Russia, the Middle East and Turkey. However, if you were traveling in those regions between 2002 and 2010, you may have seen the Blue Wings logo on a number Airbus A320-232 and A321-200 aircraft.
Company History
Blue Wings Airlines was started in 2002, and the first planes took to the skies in July of 2003. The company began by using a wet-leased Airbus A320 to operate charter flights out of Düsseldorf Airport. In 2006, the company leased five Airbus A320-200 aircraft from the popular discount airline JetBlue Airways. To cut costs and save time, the company adopted JetBlue's color scheme. Blue Wings placed another order for four Airbus A321 aircraft and 16 Airbus A320 aircraft later the same year.
On March 31, 2009, the Federal Office for Civil Aviation of www.flightnetwork.com Germany revoked the operating license of Blue Wings because of solvency fears, forcing the airline to shut down all operations. Blue Wings was saved for once on April 23 of the same year, when it was announced that Elite Aviation, a VIP charter airline from Abu Dhabi, had signed a charter agreement with Blue Wings. The airline's license was reinstated.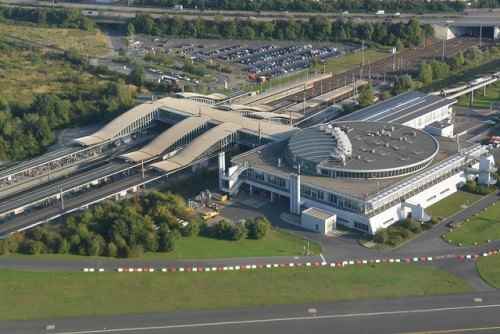 Photo credit:
On August 5, 2009, it was announced that Iraqi Airways, Iraq's national airline, had signed a contract to lease three Airbus A320-232 of Blue Wings, which were used on European routes.
Just one year later, in January of 2010, Blue Wings was forced to cease all operations due to the recent financial crisis. Investors saw no other choice than to pull out of the business.
Flight Operations
Blue Wings operated the following international scheduled destinations in November 2009:
Marrakech-Menara Airport
Habib Bourguiba International Airport
Sary-Arka Airport
Beirut Rafic Hariri International Airport
Berlin Schönefeld Airport
Hamburg Airport
Baden Airpark
Leipzig/Halle Airport
Münster Osnabrück International Airport
Madeira Airport
Sheremetyevo International Airport
Gran Canaria Airport
Palma de Mallorca Airport
Boryspil International Airport
Adnan Menderes International Airport
Çarşamba Airport
Fleet
The Blue Wings fleet consisted of the following aircraft (on November 25, 2009). Seven Airbus A320-232 aircraft and one Airbus A321-200. The fleet's age was an average of 8.6 years at that time. Upon the closure of the company in 2010, Blue Wings' orders for 16 Airbus A320 aircraft, three Airbus A321 aircraft and five Tupolev Tu-204 aircraft went unfulfilled. Blue Wings was never able to recover from the global financial crisis that struck the world in 2007 and 2008.