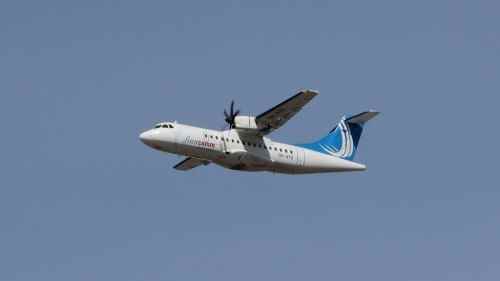 Why You've Probably Never Heard of Finncomm Airlines
Why You've Probably Never Heard of Finncomm Airlines
Photo credit: Valentin Hintikka
Unless you've traveled throughout Finland in recent years, you've probably never heard of Finncomm Airlines, also known as Finnish Commuter Airlines Oy. That's because the company only operated between the years of 1993 and 2011. It was a regional airline with its head office on the grounds of Seinajoki Airport in Ilmajoki, Finland, near Seinäjoki.
About the Airline
Finncomm Airlines operated flights to nearby countries like Lithuania, Romania, Sweden, Germany, Estonia and 16 smaller locations within Finland. The regional airline was based at Helsinki-Vantaa Airport.
In terms of the number of flights flown, Finncomm was the largest domestic airline in Finland. The airline was replaced by Finland's new regional carrier, Nordic Regional Airlines (formerly known as Flybe Nordic) in 2011.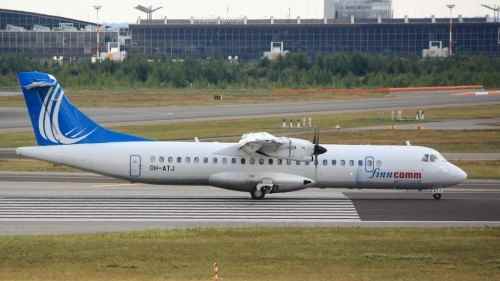 Photo credit:
Finncomm Airlines' Turbulent History
Finncomm Airlines was started by Juhani Pakari and his father in 1993. Their goal was to create an air taxi business that would fly lightweight aircraft to airstrips that other carriers were unable to access.
Finncomm partnered with Golden Air, a Swedish carrier, in 1999, until the company was able to receive its own Air Operator's Certificate in 2003. The airline began operations with an Embraer ERJ-145, which the company leased from Swiss International Air Lines.
In 2005, Finncomm signed a $250 million contract for the purchase of eight ATR-42-500 aircraft. The airline then began to retire the old Saab aircraft it had inherited from Golden Air. A year later, the airline converted four of its ATR-42 orders to the bigger ATR-72-500 aircraft. In 2008, they upped that order to another five ATR-72-500 aircraft. The aircraft were to be delivered between 2009 and 2011.
However, on Sept. 9, 2010, the Finnair Group announced that they had signed an agreement to acquire all of the Finnish Commuter Airlines aircraft. One year later, Flybe and Finnair reached an agreement that they would jointly buy Fincomm. The company was renamed Flybe Nordic.
Finncomm Operations
In 2008, Fincomm flew 870,000 passengers and employed 250 staff members. The company profited €9.4 million in that year. Finncomm co-operated with Finnair to provide feeder traffic for their international route network.
Finncomm operated the following services as of June 2011: Flights traveled to Estonia, 18 destinations in Finland, Germany, Latvia, Poland, Romania and two
The Finncomm Airlines fleet included the following aircraft (as of 13 May 2011): Four ATR 42-500 aircraft, 10 ATR 72-500 aircraft and two Embraer E170 aircraft.
Finncomm announced plans to possess 16 ATR-500 series aircraft by the end of 2011, suggesting they planned to convert at least three of their options into firm orders. Unfortunately, the company ceased operations that very same year. Sixty percent of Finncomm's shares are now owned by Flybe and 40 percent are owned by Finnair.