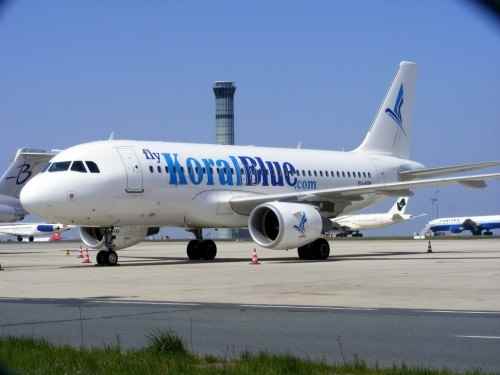 KoralBlue Airlines' Short-Lived Time in the Sky
KoralBlue Airlines' Short-Lived Time in the Sky
Photo credit: Mathieu Marquer
KoralBlue Airlines is a name that hasn't even been heard by most travelers. That's because the Egyptian airline was only in operation for four short years. KoralBlue Airlines was established in January of 2006 and started its operations just over a year later in March, 2007.
The company was based in Cairo and used Sharm el-Sheikh International Airport in El Salam as its main hub. A smaller hub at Hurghada International Airport, located in Hurghada , Egypt, was used as well. However, KoralBlue Airlines wasn't a typical airline. It solely operated unscheduled charter flight services.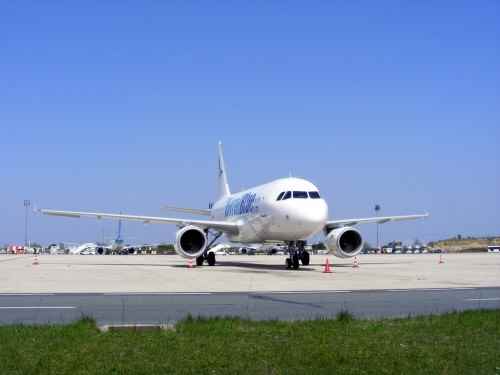 Photo credit:
KoralBlue Airlines launched its first flight on March 27, 2007, from Sharm el-Sheikh International Airport to Katowice International Airport and Warsaw Frederic Chopin Airport in Poland. Following that first flight, KoralBlue launched flights to a variety of European destinations, including Italy, Poland, the United Kingdom, Austria and a number of others.
The Airline eventually expanded to include flights to six airports in France, four airports in Italy, four airports in Germany, three airports in Poland, two airports in Romania, one in Slovakia, one in Slovenia, two in Sweden and East Midlands Airport in Nottingham, U.K.
The KoralBlue Airlines fleet consisted of three Airbus A320-200 aircraft, and as of May 2011, the average age of the KoralBlue Airlines fleet was 11.1 years. The company ceased operations in 2011, after a short number of years operating three aircraft to 28 destinations.
Photo credit:
Travelers may not be able to fly to and from Europe on KoralBlue Airlines any longer, but Egypt still operates a number of reputable airlines, including Air Cairo, Air Arabia Egypt, Air Sinai, AMC Airlines, EgyptAir, and EgyptAir Express among others.
Egypt is one of the world's most unique countries, connecting the Middle East with northeast Africa. It's home to some of the oldest and best preserved civilizations in the world, and you don't have to be a history buff to fall in love with the combination of Mediterranean, Middle Eastern and African influences that give this country it's own, outstanding identity.
What are you waiting for? Now is the time to start shopping for flightnetwork.com