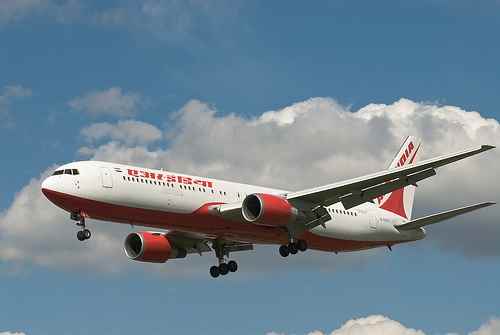 Air India Triumphs as India's Flag Carrier
Air India Triumphs as India's Flag Carrier
Photo credit: Peter Russell
Air India may not be the largest airline in India, but it reigns as the country's flag carrier with a rich and triumphant history. The airline is owned by Air India Limited and is headquartered in New Delhi — India's bustling capital city.
Air India operates out of major hubs in Chhatrapati Shivaji International Airport in Mumbai and Indira Gandhi International Airport in Delhi. Secondary hubs are located at Netaji Subhas Chandra Bose International Airport in Kolkata and Chennai International Airport in the city of Chennai.
Air India dates decades back to 1932 when Tata Sons was founded. Aviator Nevill Vintcent wanted to operate mail routes from Bombay, India and Colombo, Sri Lanka to the United Kingdom. His idea was that the flights from these cities would connect with Imperial Airways flights from the U.K.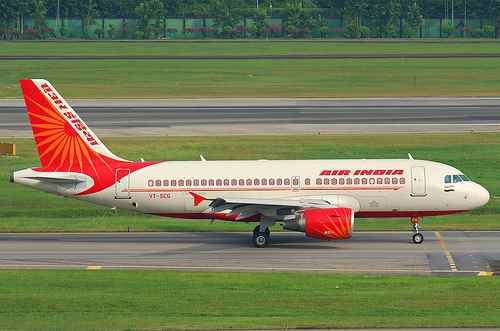 Photo credit:
Tata Sons and Vintcent negotiated for years before winning the contract to operate the mail service. On Oct. 15, 1932, a single-engine aircraft carried mail from Karachi to Ahmedabad, Bombay and on to Madras. The mail service continued to fly this route on a weekly basis.
In the company's first year, they carried 155 passengers and 10.71 tons of mail roughly 160,000 miles. The airline continued to grow, launching its longest domestic flight from Bombay to Trivandrum. The company was renamed Tata Air Services in 1938 and later became known as Tata Airlines. Delhi and Colombo were also being serviced by Tata Airlines by the end of the 1930s.
Like most areas of the world, the airline industry in India was halted during World War II. But following the war, on July 29, 1946, Tata Airlines became a limited public company under the name of Air India. The Government of India acquired 49 percent of the airline in 1948, and the company became the country's flag carrier. The airline was also granted the ability to run international flights.
Photo credit:
Air India's first long-haul flight flew from Bombay to London Heathrow with stops in Cairo and Geneva on June 8, 1948. That flight was quickly followed by one to Nairobi in 1950. Just a few years later, the airline began services to Tokyo, Singapore, Hong Kong and Bangkok.
The next few decades saw significant improvements for the airline. In 1960, Air India became the first Asian airline to enter a jet aircraft into its fleet. Just over a decade later, the airline received its first Boeing 747-200B. The Boeing was designed for Air India's new "Palace in the Sky" branding, which included paintwork around the windows and other features to imitate the style of Indian palaces.
Air India saw even more improvements in the following decades. They operated the first non-stop flight from Delhi to New York City and 1993. In 2000, Air India introduced flights to Shanghai and Newark Liberty International Airport in New Jersey. The airline had already begun flights to Chicago's O'Hare International Airport as well.
Photo credit:
Air India launched its new, budget-friendly service, Air India Express, in 2004, which offered low cost flights throughout India, Southeast Asia and the Middle East. Several years later, in 2005, Air India introduced flights to Washington Dulles International Airport in Washington, D.C.
The following years didn't prove as promising as the early 2000s. The airline underwent a number of hardships between 2007 and 2011 due to financial unrest. The carrier was forced to sell a number of aircraft, and their position in the Star Alliance was suspended due to an inability to meet a number of standards.
Air India is currently in a financial restructuring process, and the company saw its first positive EBITDA in 2013 after roughly six years off less-than-desirable financial performances. They became the 27th member of the Star Alliance on July 11, 2014, and now operate as India's third largest airline behind JetAirways and IndiGo.